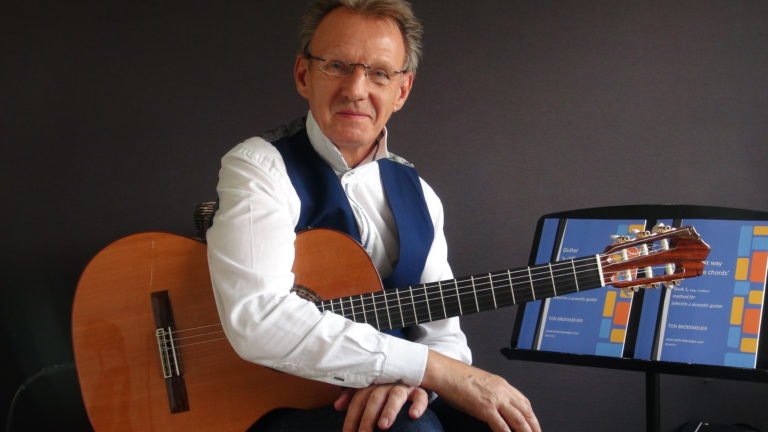 Ton Broekmeijer  was born in Rotterdam in the Netherlands. He studied guitar and composition at the Highschool of Music in Utrecht and Rotterdam.
Ton was for many years the artistic director of the Music-school in Almere where, as well as providing guidance and development for the teaching staff, he was responsible for guiding young talent to the Highschool of Music.
In addition to his role as artistic director, Ton was a guitar professor and composer. He has written compositions for piano, cello, string quartet and guitar. For guitar, he has produced many textbooks and methods for students, including volumes on classical guitar, rock guitar, chords and fingerpicking. They are written in such a way as to facilitate accelerated progress while still providing great enjoyment. 
Ton has composed etudes, waltzes, preludes, and methods for beginners. His collections are suitable for both beginners and advanced guitar players. Many of his compositions can be found on Youtube: visit his channel here.